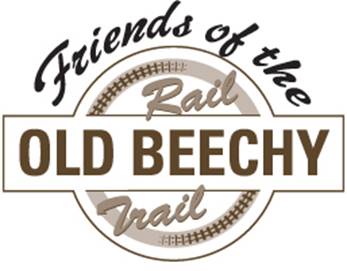 Welcome

The Old Beechy Rail Trail is a 45 kl walking and cycling trail. The Trail follows much of the original path of the narrow gauge railway "The Beechy" which ran from 1902 until 1962.

The official opening of the Old Beechy Rail Trail took place on Saturday 22nd October 2005 with celebrations held at Colac and Gellibrand. The Trail is located on council owned land, private land and Crown Land. When you walk or cycle along the trail you will find it passes through towns, paddocks and beautiful rain forests with a diverse range of wild flowers, trees, birds, wild life. There is something for everyone.

Each year we hold an event such as the Golden gumboot whereby golden gumboots are hidden along the trail for big and little people to find and answer questions about the trail. This has been a very successful event and we hope to hold the event again this year in the September school holidays.

The trail needs on going maintenance and we are lucky to have the Colac Otway Shire to keep the trail in tip top condition. They also liaise with the Friends Group if any problems arise. You can get involved by downloading on the App store

Snap Send Solve

and then send it straight to our local council any thing that needs urgent attention.

We would like to acknowledge the Gulidjan and the Gadubanud people, who are the traditional owners of the land and in which we work and play. We honor their connection to country and honor their elders past, present and emerging.